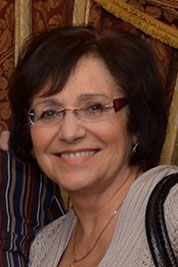 Canada recognizes the Holodomor in Ukraine as one of 9 genocides it officially acknowledges with a day for its remembrance.
The National Holodomor Education Committee of the Ukrainian Canadian Congress and the Holodomor Research and Education Consortium (HREC) appeal to individual schools and school boards across Canada to commemorate the fourth Friday in November as 'Holodomor Memorial Day' (November 27) in their schools. We encourage all teachers to include the Holodomor in their teaching at this time.
Please share the resources and information below with your staff prior to November 16th in preparation for this day of commemoration
Please see below for links to a prepared and updated Holodomor Memorial Day pamphlet (in French and English) that includes an announcement that can be used for the occasion. Also below are links to learning activities, lesson plans, the latest teaching resource, and an application form for our annual award for educators. For further information, resources, curriculum units, speakers, in-service teacher training sessions on the Holodomor by trained educational professionals, visit our website at: www.education.holodomor.ca or contact: Valentina Kuryliw at 416 242-5361 ().
Sincerely,

Valentina Kuryliw,
Chair, National Holodomor Education Committee, Ukrainian Canadian Congress
Director of Education, Holodomor Research and Education Consortium (HREC)
Award-winning documentary in English, French and Ukrainian: